The Foundation for Gender Equality
Standing Together
Equality, with all of its complexity, cultural and global dimensions, is the transformative issue of our time. Solve this and the world will be a better place for all of us - men, women, children, young and old alike. We must STAND TOGETHER ALWAYS to foster opportunities, remove obstacles and enlist partners to innovate, collaborate and create meaningful change.
Our advocates and allies stand with us in our fight for equality for all. Due to their support, shelters, family programs, and safe houses have new products to give to individuals in need.
The new initiative will help fund several organizations that empower at-risk women and girls by providing technology training and tools for economic independence
The Foundation for Gender Equality is proud to announce it has partnered with Tech Up for Women, a collaborative hub and annual conference that provides resources for women to stay ahead of the technology curve.
Wednesday, April 24, 2019
Voices for Change, an exclusive benefit performance by international singing and operatic sensations David Miller (IL DIVO) and Sarah Joy Miller (Broadway, The Metropolitan Opera), featuring a live, private performance and viewing of David Miller's award-winning short film "A Hand of Bridge".
FGE is proud to have participated in WALK a MILE in HER SHOES, a community-wide rally and walk in support of victims of sexual violence and abuse. Now in its fifth consecutive year, we are especially proud of our founder, Richard Fitzburgh, for walking a mile in towering heels alongside Gary Macnamara, the walk's founder and police chief of Fairfield, CT for many years.

The one mile walk benefits The Center for Family Justice in Bridgeport, CT, which helps survivors of domestic violence, sexual assault and child abuse and helps thousands each year with a full range of services. The walk is noteworthy for the number of men who join the march wearing women's footwear as an expression of solidarity during Sexual Assault Awareness Month. The message of this powerful walk is clear: Sexual assault and abuse and the vestiges of rape culture are not just women's issues. Men and boys play a vital role in breaking the cycles of violence. This aligns perfectly with the mission of the foundation to help end gender based violence and discrimination, and to equally involve men and women to achieve this goal! For more information about the walk, click here.
On November 7, 2018, The Foundation for Gender Equality celebrated Changemakers, featuring Man Up Redefined: Allies, Advocates and Champions, at the The Consulate General of France in New York City.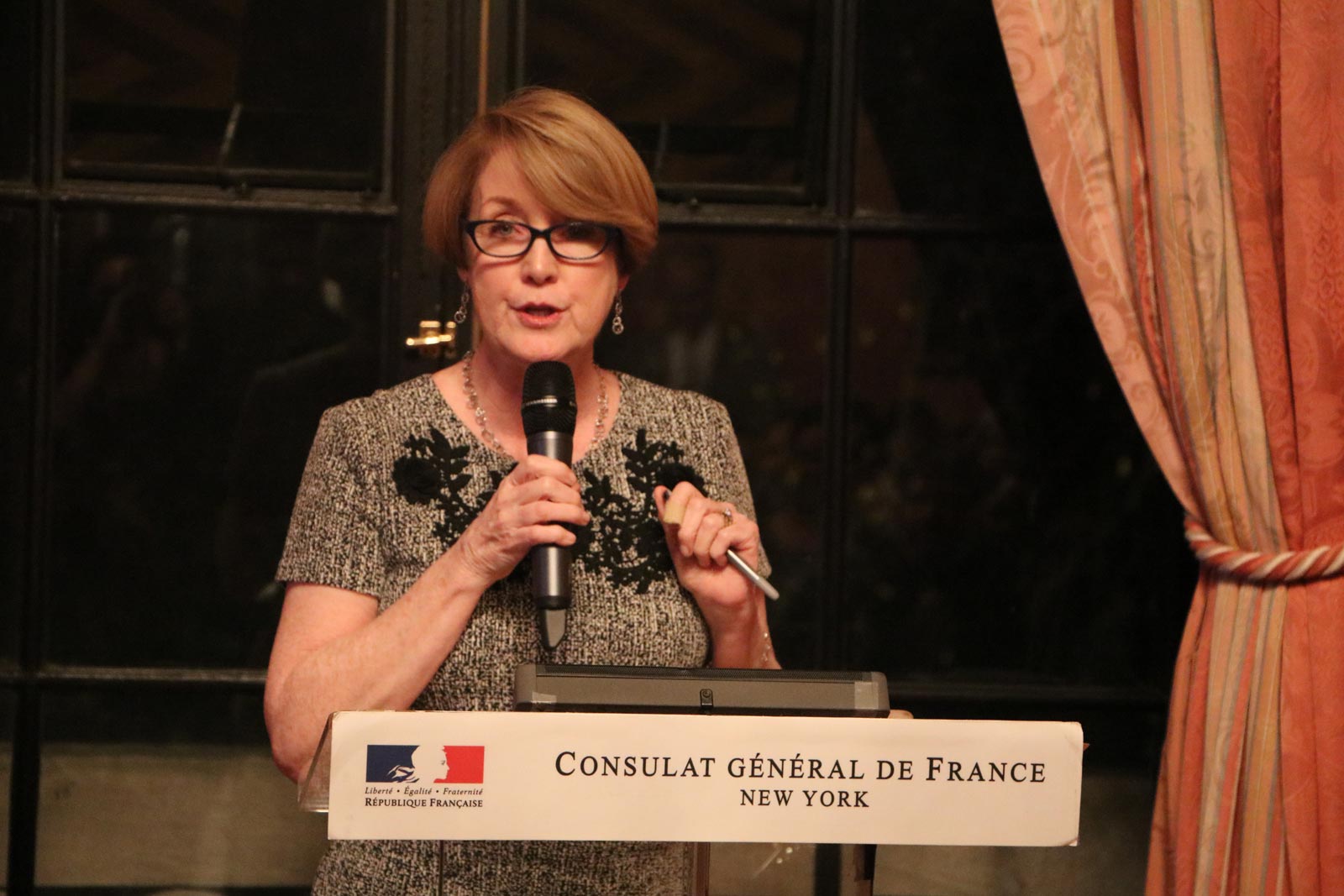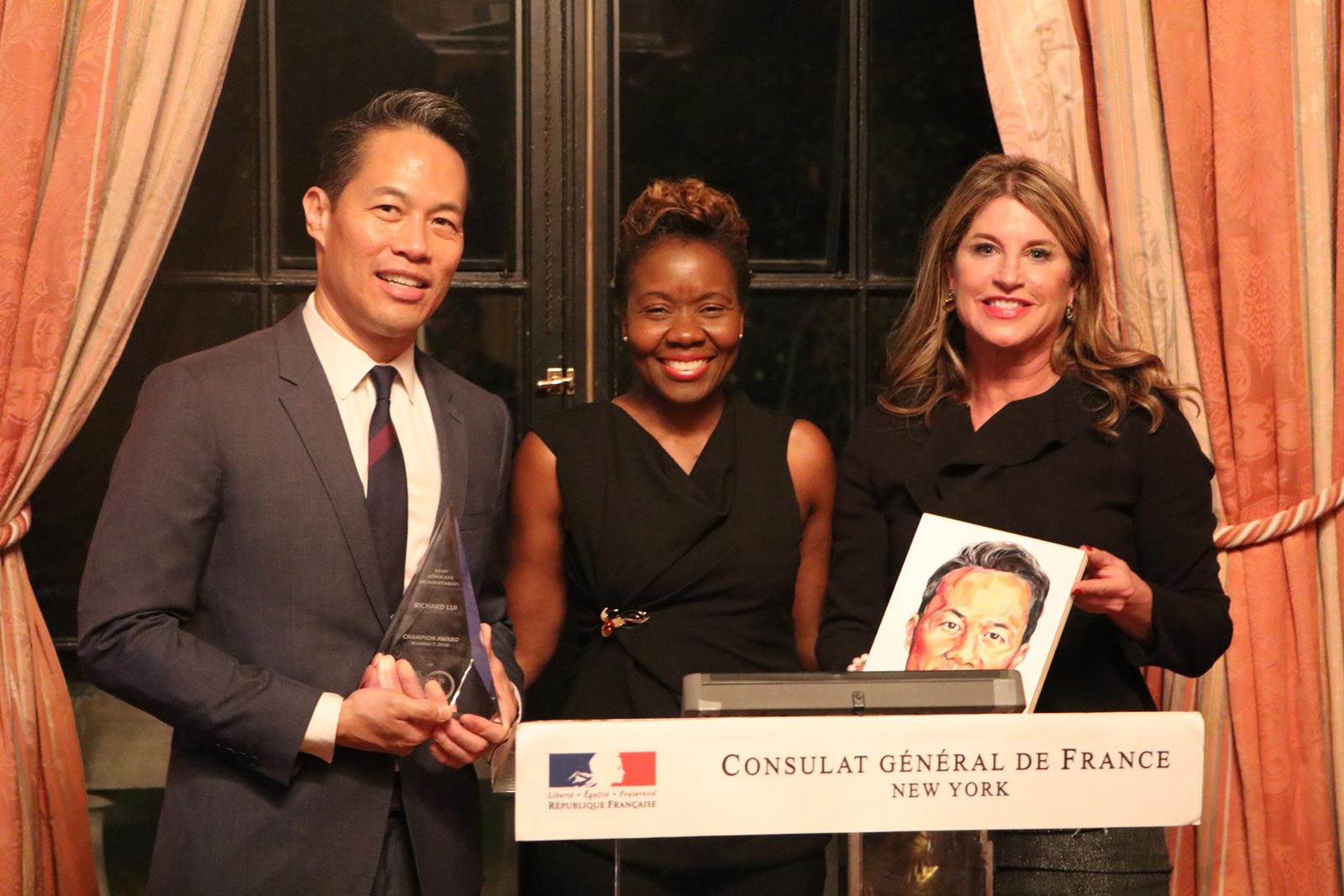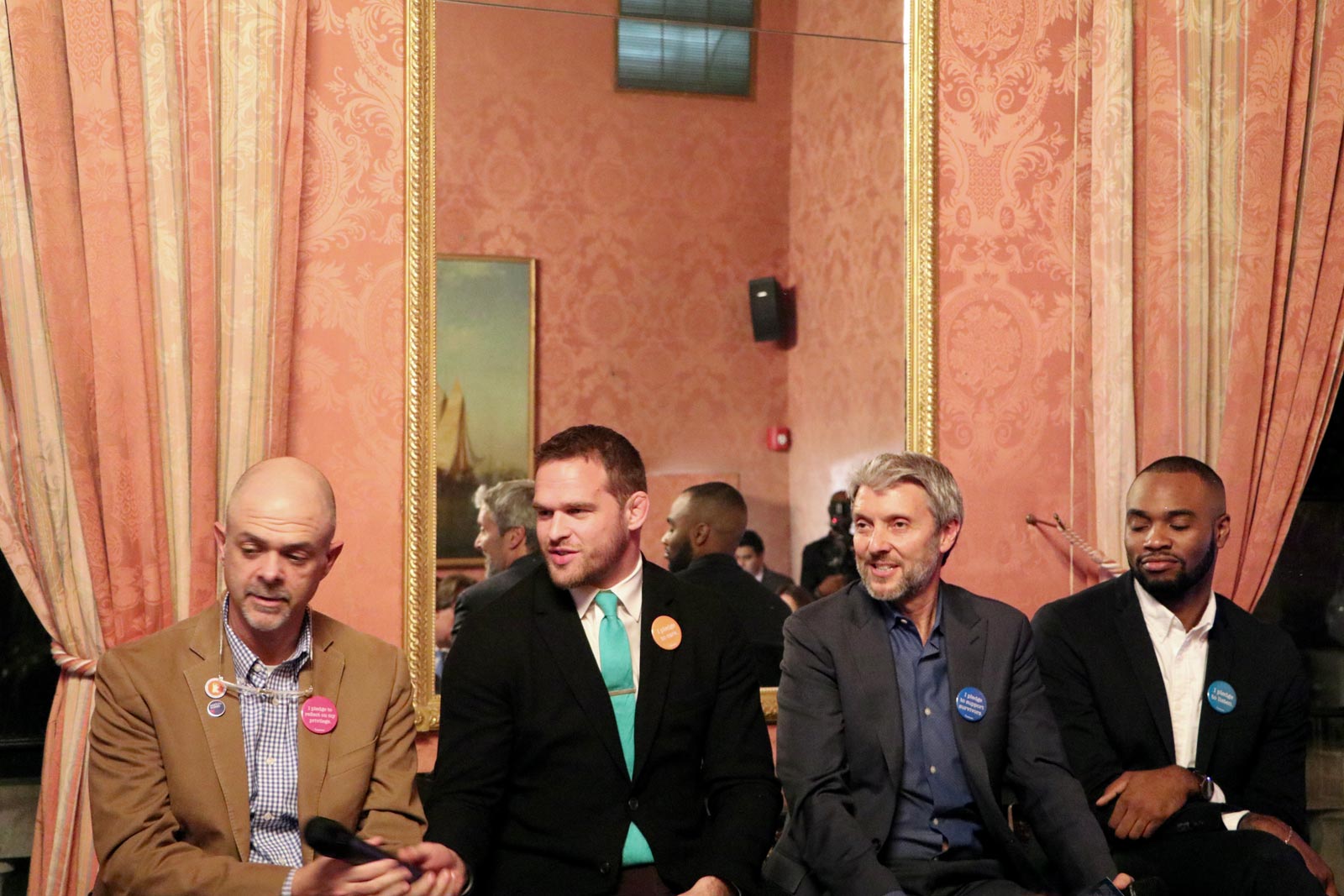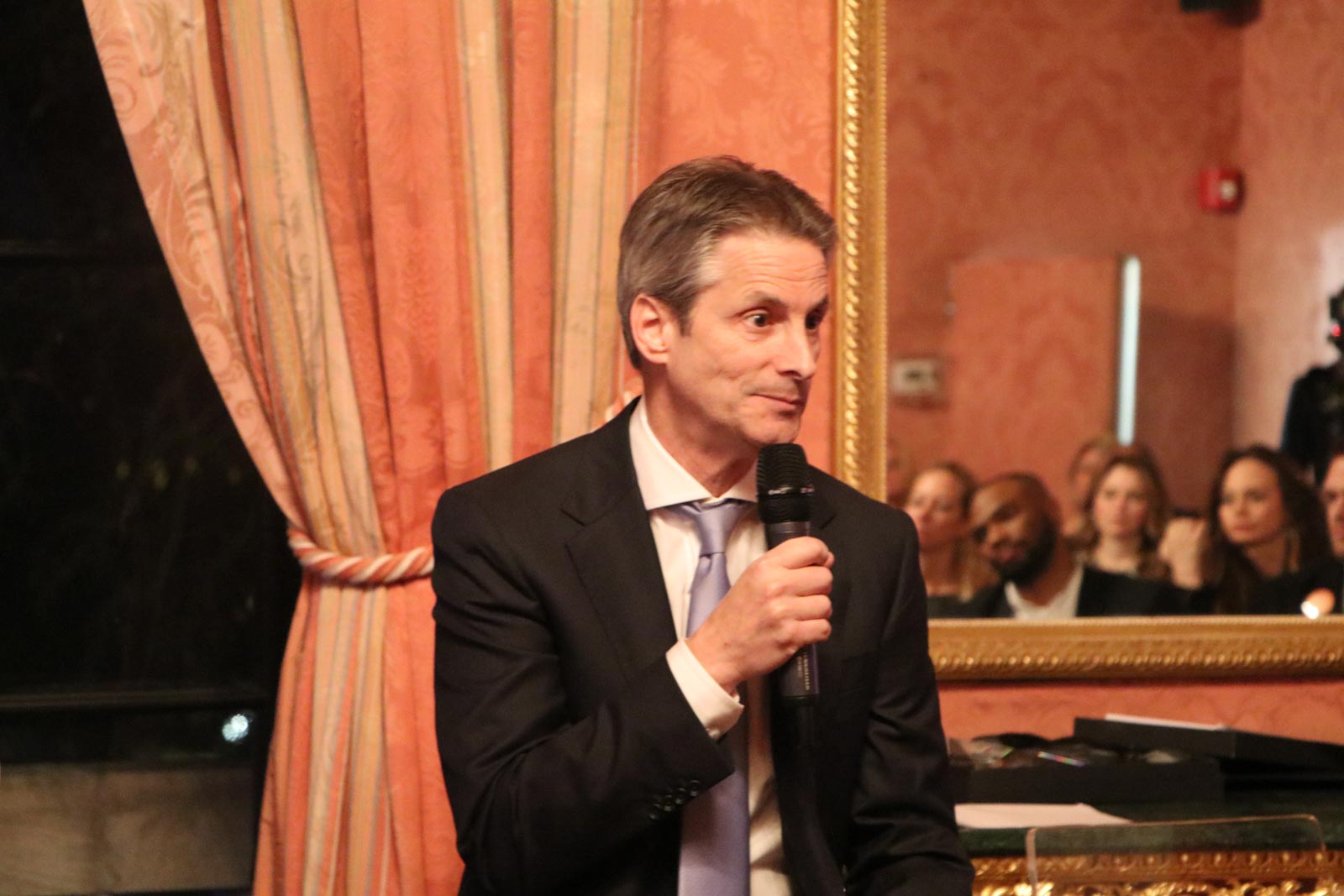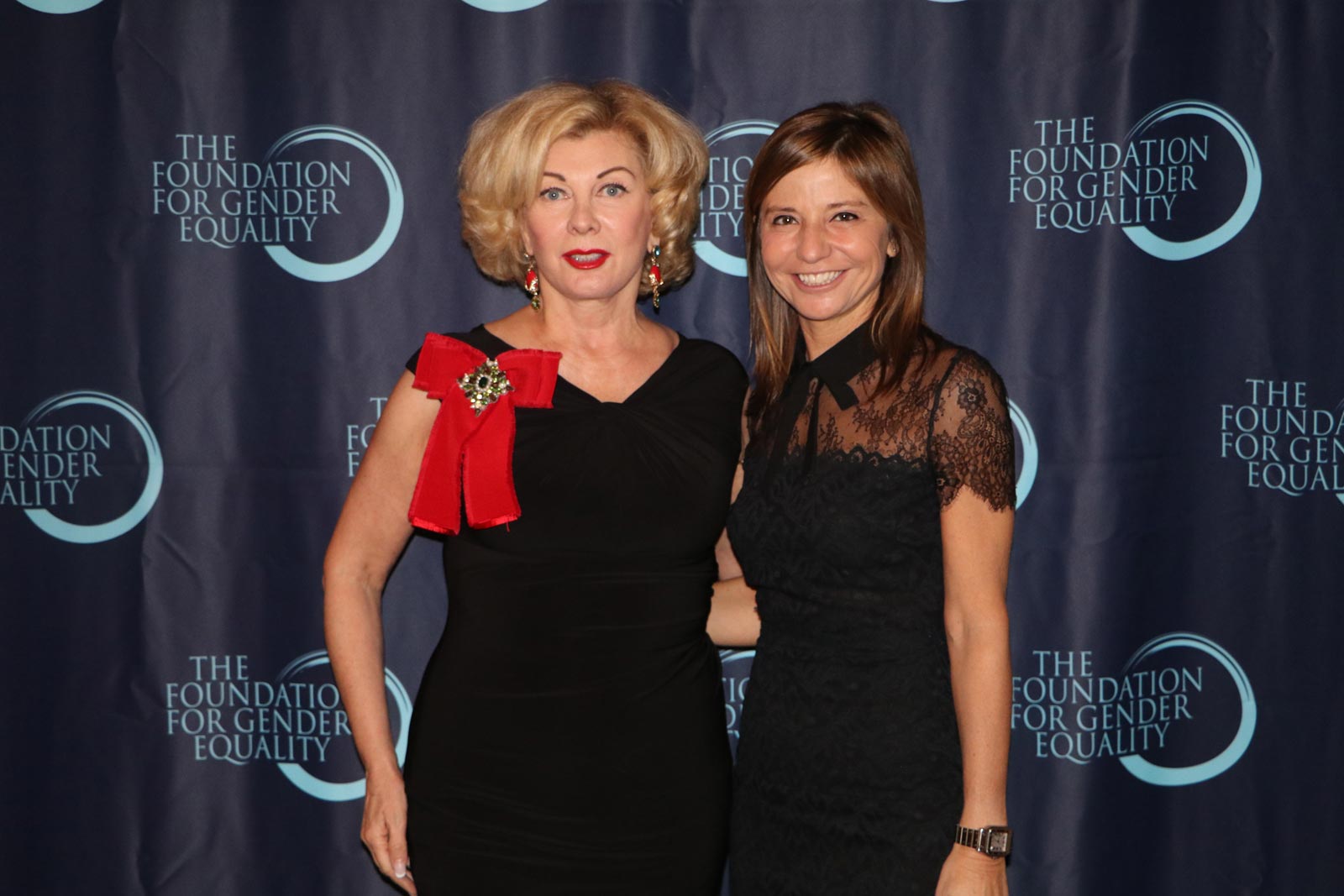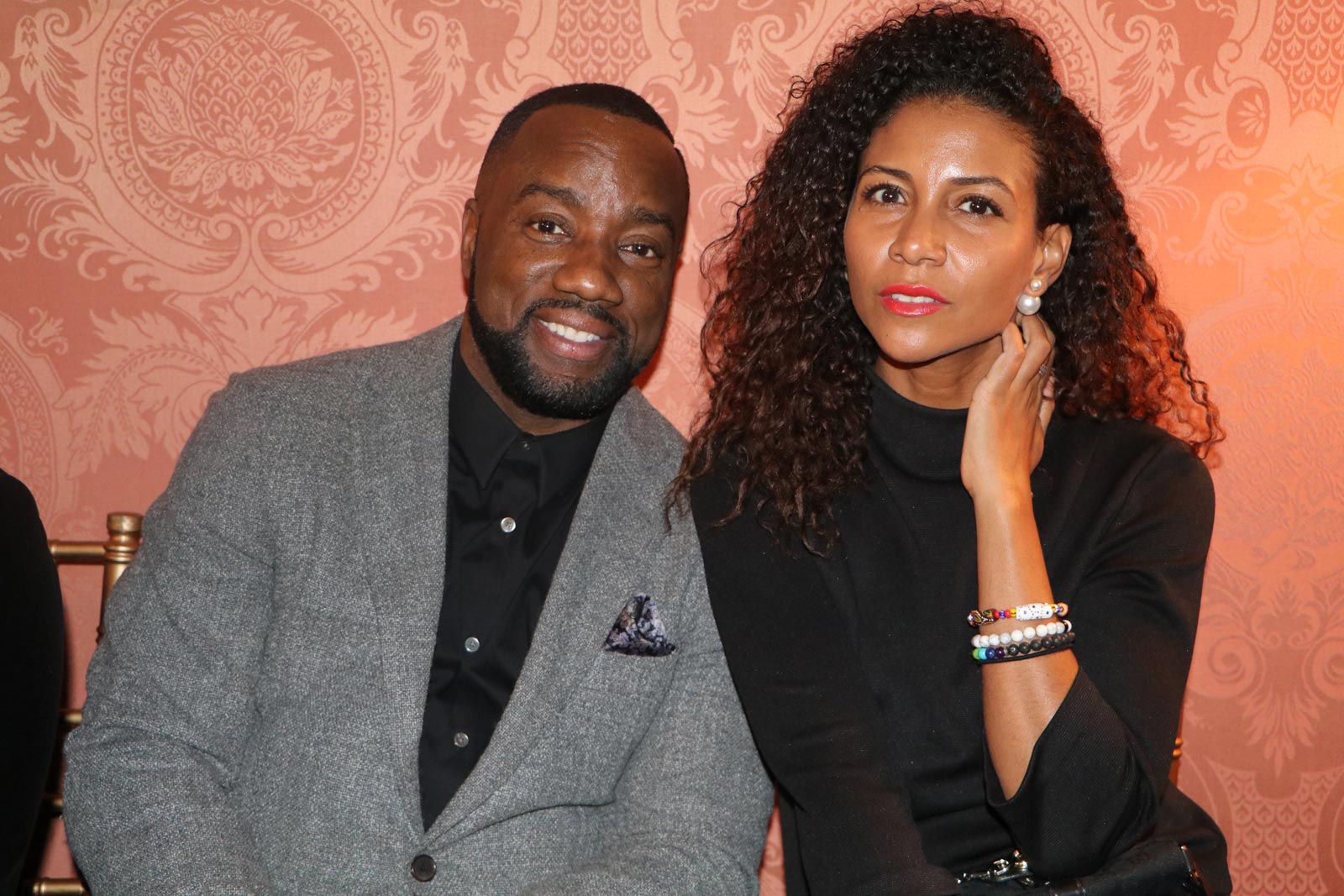 On November 30, 2017, The Foundation for Gender Equality tackled men's roles in achieving equality with its provocative "Man-Up: Straight Talk from Allies and Advocates" program.
Good Day New York's Anchor Lori Stokes covers hosting ManUp: Straight Talk from Allies and Advocates
Former Naval Aviator, Lieutenant Paula Coughlin, Special Guest at the Foundation's Man-Up: Straight Talk and Inspiration from Allies and Advocates Event, November 30, NYC, Gives Her Unique Perspective as a Whistle-Blower in the Infamous Tailhook Convention in 1991
Speaking Out About the Tailhook Scandal ended her military career and she has worked tirelessly since then to rectify inequities for women in aviation and in combat. She is a Board Member of Protect Our Defenders, a pre-eminent national organization that honors, supports and gives voice to survivors of military sexual assault and harassment.
Newsmakers
News from speakers and honorees of Foundation events
Latest news: Men Should Champion Gender Equality - Three Men Tell Us Why. Featuring Richard Fitzburgh, founder of the Foundation for Gender Equality
See more
Gender Equality: The State of Our Union, April 25, 2017
"How to Be An Activist Every Day"
Special video coverage of the Foundation's "Gender Equality: The State of Our Union" event on April 25, 2017 is now featured on the Forbes website. The Foundation thanks Forbes and Lilly Knoepp, Forbes digital producer, for this terrific video segment.
Gender Equality: The State of Our Union
"Gender Equality: The State of Our Union"-- the inaugural program of The Foundation for Gender Equality -- took place on April 25, 2017 in New York City. It was a provocative and compelling event and a resounding success. Valerie Jarrett, senior advisor to President Barack Obama and Amy Ziering, award-winning documentary film producer, led the roster of outstanding honorees and advocates who spoke to a capacity audience. The Foundation's first education awards were presented to Roya Mahoob, who is a global force in empowerment through technology and Educator Nicholas Ferroni, who is a tireless champion of gender equality with students.